Peter Ninemire, LSCSW, LCAC - THE CARING CENTER
Peter Ninemire is a Licensed Specialist Clinical Social Worker practicing in Wichita, Kansas. Peter Ninemire, LSCSW, LCAC - THE CARING CENTER is one of the Three Best Rated® Marriage Counselors in Wichita, KS.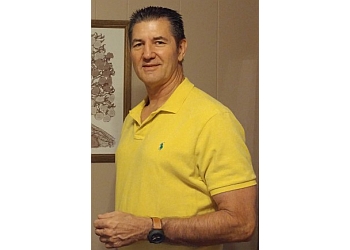 He brings over 19 years of valuable experience to the counseling field. With a specialization in serving individuals with substance use disorders, he also dedicates his expertise to addressing addiction and mental health disorders. Peter Ninemire adopts a client-centered/motivational interviewing approach, empowering his clients to embark on a journey of self-discovery and explore the deeper meaning, purpose, and direction in their lives. Peter Ninemire practices at 'The Caring Center,' a facility that provides comprehensive services for couples, children, and families. Additionally, The Caring Center offers specialized treatments such as play therapy and sand tray therapy to support the healing process.
Individual and Group

Couples and Marriage

Personal and Child Counseling

Grief and Divorce

Smoking Cessation

Communication Patterns

Relationship and Issues

Depression

Addiction

Family

Child Play Therapy & Emotional Disturbance
Peter Ninemire is an amazing therapist. He taught me so much about addiction and the fact that it truly is a disease. I could not have picked a better place to go to address my alcohol addiction. I urge all to use the caring center. You will not be disappointed. I hope all who seek out the caring center find help with their struggles and get the help they need just as I have. Thank you caring center and a special thanks to Peter.
Peter Ninemire is an excellent therapist and meets people where they are at and in the counseling process teaches people skills that empower healthy decision making.
He has been a great help to our family. We would highly recommend him.
Mon-Fri: 8am - 9pm
Sat: By Appointment
Sun: Closed
Nearby Marriage Counselors in Wichita: