Troutman Richardson Aesthetics
Troutman Richardson Aesthetics is recognized as one of the leading med spas in the area located in Wichita. Troutman Richardson Aesthetics is one of the Three Best Rated® Med Spa in Wichita, KS.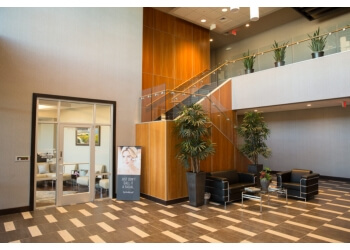 With a combined experience of over 20 years in aesthetics, they offer a complete array of laser treatments and injectables. Their unwavering commitment to patient care spans all stages of life, and they provide a comprehensive range of skincare services facilitated by board-certified physicians. At the core of their practice are two highly skilled physicians who are board-certified and share a common objective of delivering exceptional patient care. Their dedication extends to fostering and preserving patient confidence throughout their lifetime. To ensure top-notch care in aesthetics, they actively engage in research and pursue ongoing education. They offer the convenience of free virtual consultations conducted by their board-certified physicians.
Profractional Laser Treatment

Botox

Hydrafacials

Secret RF

Halo

Diva Vaginal Laser Therapy

Dermal Fillers

Contour TRL Deep Resurfacing

Forever Clear BBL

Coolsculpting Sculptra

Sciton 1064 Clear Scan Hair Reduction

Dysport

Laser Treatment of Vascular Lesions and Veins

Forever Bare Laser Hair Removal

Dermaplaning & Latisse
There is no other aesthetic practice in Wichita that has 2 trained and experienced performing the treatments with the best lasers and equipment available. Dr. Richardson and Troutman not only have an aesthetic eye, but are also compassionate, kind, and extremely knowledgeable. They have been performing my services for more than 15 years. I always know I will receive a safe and effective treatment while they still pay attention to my budget and they always meet my needs!!!
I love Dr. Richardson. I started seeing her after many years of struggling with adult cystic acne. She is always honest with me and has never tried to push any treatments that were unnecessary. The office atmosphere is clean and relaxed. I definitely recommend this office!
Dr.Trainman is one of the best knowledgeable passionate professionals and kind. I trust her treatment plan for problematic skin! Had made a huge difference so far, still have to work with her and I am sure I will get what I am looking for!
Mon-Fri: 9am - 5pm
Sat: 9am - 1pm
Sun: Closed
Nearby Med Spa in Wichita: