Wichita Birth Assistance
Wichita Birth Assistance is an exceptional midwifery clinic renowned for its quality services in Andover, KS. Wichita Birth Assistance is one of the Three Best Rated® Midwives in Wichita, KS.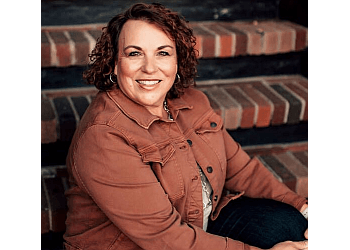 The clinic, owned and directed by Deidre DeGrado, CPM, is dedicated to providing compassionate and knowledgeable care to families, mothers, and babies, approaching each situation holistically. With a combined experience of 50 years, their professionals have successfully delivered more than 2,000 babies. Whether in the comfort of the home, birth center, or hospital, the group is committed to serving families during this significant time with unwavering integrity. Wichita Birth Assistance stays up-to-date with the latest technologies and instruments to ensure the best care. Their comprehensive range of services includes pregnancy, birth, postpartum care, and more. Patients can also benefit from Monitrice and Doula Services. Moreover, the clinic offers discounts to regular clients, aiming to make their services accessible to all. They aim to empower, educate, and support clients throughout their birthing journey, ensuring a positive and enriching experience. Additionally, Wichita Birth Assistance provides affordable pricing options for patients without insurance coverage.
Well Woman Care

Waterbirths

Prenatal Care

Doula Support

Childbirth Classes

Pregnancy

Birth

Postpartum

Referrals & Sneek Peek Testing
I wish I had started my prenatal care eith Sarah sooner! She is BEYOND amazing!! I started shopping for a midwife after I was out of my first trimester. WBA was the ONLY midwifery that responded to my voicemail and called back (this was important to me because I didn't want to play phone tag while in labor). Lizzy, the front office, listened to my concerns and goals with our birth and responded, "I've got the midwife for you!" Sarah Gaul contacted me and was experienced in the birth methods I wanted to use. Our first apt with her we instantly hit it off, felt like God sent us an angel, and we hired her before we left! Other midwife interviews we were rushed through or felt like objects rather than people. Deidra was in contact the following day to arrange payments and walk me through the online forms. Everything with my prenatal stuff was so easy compared to working with college hill (who were downight demeaning). Sarah even got me in with a new obgyn and fetal med specialist who fit my needs far better! It was seemless to have her communicate with my other providers. Postpartum care was fabulous too! I needed extra resources and therapies and she got me connected to the right people at the right time. Sarah deserves a raise and all the blessings life has to offer. She is truly a outstanding daughter of God who loves anyone and everyone. Will recommend WBA to all my friends and family
There are no words to describe how grateful I am to WBA. Cynthia was my midwife and provided the most beautiful, intimate, peaceful birth for my family and I. This was my 5th child, but my first home birth. I chose WBA because of traumatic births I've experienced in hospitals. Black women are 3 times more likely to die from complications of childbirth than white women. That's not okay. I wish more pregnant women (especially women of color) had people advocating for them the way the women at WBA do. Cynthia I can't thank you enough. You pour your heart and soul into your work. And it shows! Thank you for keeping me healthy and making sure I was completely prepared emotionally and physically for this birth.
At 35 weeks we switched providers and chose to do a home birth. We had no idea at the time what a huge blessing that would be. As our midwife, Cynthia's expertise, care, and coaching were absolutely perfect. My husband and I felt so cared for and safe throughout the whole process and it was amazing to see how the human body naturally does its thing in that environment. Big thanks to both our midwife, Cynthia, and midwife assistant, Sharon Foster! We can't recommend these women or a home birth enough!
Basic Fee for Midwifery Services $4300
Tue & Thu: 9am - 5pm
Mon,Wed & Fri-Sun: Closed
Nearby Midwives in Wichita: