Northwest Museum of Arts and Culture
Northwest Museum of Arts and Culture strives to become the preeminent cultural hub of the Northwest Pacific region by engaging both local communities and tourists with its focus on Tradition, Arts, and Native Plateau culture. Northwest Museum of Arts and Culture is one of the Three Best Rated® Places To See in Spokane, WA.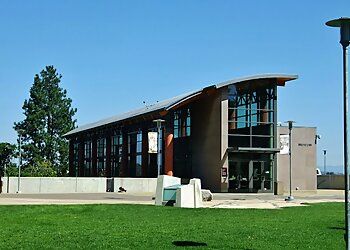 The museum's overarching mission is to foster a sense of appreciation and gratitude among its visitors for the art, history, and diverse cultures of the Inland Northwest and beyond. Housed within a historic 13,000 square feet residence, expertly designed by Kirkland Cutter, the museum offers a unique glimpse into the reality of life in Spokane during the turn of the 20th century. Drawing in over 100,000 visitors annually, including numerous students, the museum provides an immersive experience showcasing the region's art, history, culture, and beyond. At the core of the museum's efforts lies its extensive collections, encompassing over one million artifacts and archival materials. This includes a comprehensive collection of art, historical objects, and textiles specific to the region and a significant research archive.
Internships

Summer Camps

Research

Library

Prime Time for Seniors

Lectures

Campbell House

Teachers

Online Collections Search

American Indian Collection

Regional History

Archives

Preservation and Assessment

Online Exhibits

Adult Programs & School Visits
Awesome museum came to see art for a school project. The whole family enjoyed very affordable and educational thing to do in spokane. It was quiet and full of amazing artwork. Easy stay for hours looking at art.. they even had interactive activities. There was an exhibit on Louis Comfort Tiffany's Artworks.definitely recommend visiting.
I love coming here! The exhibits are always well put together for easy self-guided exploration. I especially love the exhibits with Spokane area and Native American history. The traveling exhibits are also always excellent; today it was all about Dreamworks Animation. A few years ago it was The Titanic. And as a bonus, the historic Campbell House next door is included in the admission.
I try to come several times a year, depending on the featured exhibit. If you get a chance to see the Campbell House with a guided tour, I recommend it. Then go back at your leisure to take it all in at your own pace. First full weekend of of each month is free for certain bank card holders; good for a discount, bad that it gets crowded.
March 27 - Sept 11:
Adults (18+): $12
Seniors (65+): $10
College Students w/Valid ID: $10
Children/Students (6-17): $7
Child (Under 5): Free
Tue-Sun: 10am - 5pm
Third Thu: 10am - 8pm Mon: Closed
Nearby Places To See in Spokane: