Talon Investigation
Talon Investigation is one of the St. Talon Investigation is one of the Three Best Rated® Private Investigation Service in St Paul, MN.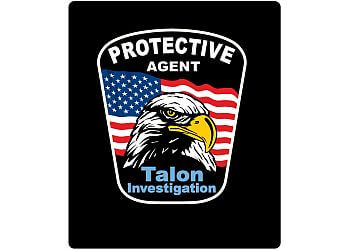 Paul-based private detective agency with years of experience in the investigation field. They specialize in areas such as infidelity, divorce, and child custody, and have helped numerous clients in these areas. They are known for their expertise in infidelity detection and investigation. The agency provides personal guidance and support to clients from their initial free consultation until the investigation is completed. Talon Investigation is staffed with highly skilled professionals who can offer accurate and confidential investigations and research. They pride themselves on delivering quality results promptly, drawing on their expertise as surveillance specialists in both photo and video. Their investigative services are prompt, professional, and tailored to meet the specific needs of each client.
Asset Search and Recovery

Background Checks

Competitive/Business Intelligence

Corporate Investigations

Fraud Detection and Prevention

Intellectual Property Investigations

Investigative Due Diligence

Litigation Support

Monitoring

Pre-Employment Screening

Risk Management Services

Surveillance

Witness Locates & Business investigations
They can help clarify corporate responsibilities and introduce a range of investigative solutions to assist in protecting your company and its interests.
Nearby Private Investigation Service in St Paul: