True Investigations Inc.
True Investigations Inc. True Investigations Inc. is one of the Three Best Rated® Private Investigation Service in Las Vegas, NV.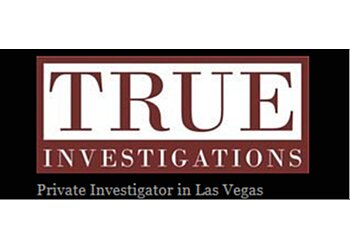 is a licensed private investigation firm located in Las Vegas. The owner of this firm is Jennifer, who is an expert in private detective investigation and the preparation of documentation based on her firm's findings. Jennifer is highly passionate about her profession and remains committed to providing honest results to her clients without imposing exorbitant fees. The firm is fully licensed by the State of Nevada's Private Investigator's Licensing Board so that you know that you are in safe, reliable hands. Their team comprises professional and highly skilled male and female investigators who undergo rigorous training to stay abreast of evolving laws. Their primary objective is to assist clients in navigating through their emotions while offering peace of mind, closure, and justice. They offer a broad range of discreet investigative services aimed at maximizing the chances of achieving desired results. With their extensive expertise in investigative techniques and proficiency in utilizing advanced monitoring and computer technology when necessary, they possess a comprehensive understanding of the field. Reach out to them today to arrange a complimentary initial consultation. Free consultations are available.
Insurance Defense

Parental Neglect

Background and Legal Investigations

Background Checks

Infidelity

Child Custody

Asset Searches

Expert Witness

Locate Missing Persons

GPS Vehicle Tracking

Pre Employment Check

Process Service

Surveillance

Undercover Operations

Fraud Investigator

Mystery Shopping

Skip Traces

Workers Compensation Investigations & Bug Sweeps
I used True Investigations a few months back and would definitely recommend their services. Friendly, professional, guaranteed to keep things confidential and finish the job in a timely fashion.Thank you True Investigations!
Incredible, professional service. Could not have asked for more. Don't go elsewhere, if you need answers then speak to this incredible team.
Awesome experience! Jen is prompt and professional. She was able to get a background check done quickly and efficiently. Thank you for your services!!
Nearby Private Investigation Service in Las Vegas: