Mosaic Mental Wellness
Mosaic Mental Wellness, you will find a secure space to explore and uncover new tools, creatively working towards your goals. Mosaic Mental Wellness is one of the Three Best Rated® Therapists in Wichita, KS.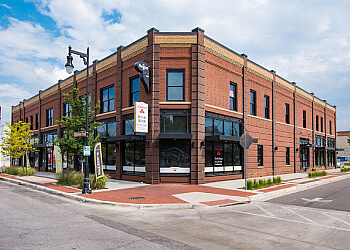 Their guiding philosophy revolves around a holistic approach to healing, addressing the mind, body, and spirit. The services they offer encompass individual counseling for both adults and children. For children, Mosaic Mental Wellness employs a gentle and non-threatening approach, incorporating games, toys, and relaxed interactions within a comforting environment. The therapeutic process involves a collaborative journey where individuals can work one-on-one with a licensed therapist, ensuring safety, care, and confidentiality. They craft personalized plans tailored to your specific needs, aiming to achieve the peace and mental wellness you rightfully deserve. Jenni Harshbarger and Josie Oldham are dedicated counselors in Wichita, KS, available to assist clients with individual therapy, marriage counseling, biofeedback therapy, maternal mental health, and more. Mosaic Mental Wellness also caters to remote sessions through Teletherapy appointments, providing added convenience and accessibility. Moreover, they extend a helpful gesture by offering a free 15 to 30-minute consultation to those seeking guidance and support.
Anxiety

Depression

Trauma

Grief

Compulsive Behaviors

Preventative

Pre-Marital

Couples Intensives & Individual Counseling
Josie at Mosaic Mental Wellness is one of the most caring and positive individuals I've ever come across! She really listens and somehow makes you feel like you have the power to achieve all your dreams. There are not enough complimentary words in the dictionary to explain.
Never a judgement, never a sigh, never an eye roll. They are really great people and really care about what is best for me given my situation. Truly a great, comfortable place to be yourself, be open and feel safe. Highly recommend, Josie Oldham and Mosaic Mental Wellness!!
Thank you, Jenni, for showing me your Mosaic's comfortable and warm counseling rooms.They are beautiful.
Therapy:
Initial Assessment $250
Regular Therapy Sessions (50 – 60 minutes) $200
Extended Therapy Sessions (60 – 90 minutes) $250
Group Therapy 50
Psychological Evaluation:
Pre-surgical Evaluation (bariatric, transplant, pain pump) $575
Learning Disability Evaluation $1,200
Gifted Testing $500
Vocational Evaluation $500
Couples & Marriage Counseling:
Couples Sessions (90 minutes) $250
Half-Day Couples Intensive $800 (four hours)
Full-Day Couples Intensive (refreshments and lunch included) $1,400
All Sessions (90 minutes) $250
Pre-surgical Evaluation (bariatric, transplant, pain pump) $575
Learning Disability Evaluation $1,200
Gifted Testing $500
Vocational Evaluation $500
Mon: 9am - 5pm
Tue: 9am - 8pm
Wed: 1pm - 6pm
Thu & Fri: 8:30am - 5pm
Sat: 8am - 12pm
Sun: Closed
Nearby Therapists in Wichita: