Alaska Computer Guy
Alaska Computer Guy is a locally owned small business that has been providing information technology services to Alaskans since founding in 2005. Alaska Computer Guy is one of the Three Best Rated® Computer Repair in Anchorage, AK.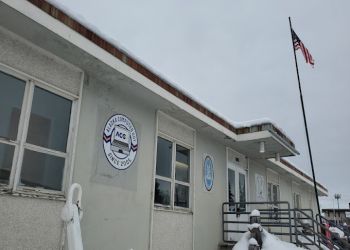 The company offers a full range of repair services to home and small business customers. Alaska Computer Guy is one of the leading providers of computer lab management for customers that provide internet access for clients in public or semi-public environments. They promise to deliver quality support to customers at affordable rates while maintaining the highest standards of customer service. Alaska Computer Guy has modern tools for their work. They typically bill on a fee-for-service approach at an hourly rate, with no monthly service fees or complicated contracts. They offer custom solutions and ensure to deliver efficient results and computer repair at competitive prices. They are proud to offer Alaskans quality computer service at their no-fix, no-fee guarantee. Contact them for more information or to request a free quote for services.
Laptop Screen Replacement

Printer and Scanner Setup

Virus Removal

Hard Drive

Software Installation

Home and Wireless Networking

Antivirus

Antispyware

Data Recovery

New Build Troubleshooting

File

Data Backup

Complete Tune-Up

New Computer Setup

PC Setup & Reinstall Windows
Needed a repair done to a friend's PC, was pretty sure i knew what the problem was but didn't have the time or part to fix it. Glenn was responsive, professional and knowledgable, got the parts and repair in/done the day i dropped it off for the quoted price, picked it up the next day. Can't say enough how great it is to deal with a friendly AND professional computer professional. Highly recommend.
I only have good things to say! Very professional, good pricing, and quick service. Very people friendly, which is a big plus in my opinion. Will be going back to him for all my computer needs. Although, I might not need to come back for a while, my computer is faster than ever! Thank you!
They were quick, affordable, and thorough. They took the time to answer some additional questions as well and my computer is working beautifully again with all of my information intact!
New Build Troubleshooting - $75 to $150
Repair - $75 for hourly rate
Broken Screen Laptop - $150 to $200
Mon-Fri: 9am - 4pm
Sat & Sun: Closed
Other Computer Repair in Anchorage: