Lightworks Transformational Hypnotherapy, LLC
Lightworks Transformational Hypnotherapy, LLC is a reputable clinic that harnesses the power of the client's subconscious mind to facilitate transformative change and achieve personal goals. Lightworks Transformational Hypnotherapy, LLC is one of the Three Best Rated® Hypnotherapy in Wichita, KS.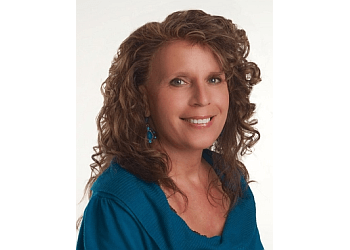 At the helm is Debi Johnson, a certified hypnotherapist with a proven track record. Debi Johnson employs a fast, efficient, and reliable approach to help clients break unwanted behaviors and eliminate undesirable habits. With over two decades of experience, she has successfully guided numerous individuals toward positive life changes. Her expertise lies in assisting people in overcoming old habits or limiting thought patterns that hinder their ability to create the life they envision. In addition to her general hypnotherapy services, Debi Johnson specializes in counseling specifically tailored for women in recovery, supporting them in launching a sober lifestyle. Furthermore, she has effectively used hypnosis to help students with anxiety conquer their fears and excel academically. They offer a compassionate and supportive environment where clients can experience the power of hypnosis and unlock their full potential.
Smoking Cessation

Overcoming Addictions

Nail Biting

Better Sleep

Bet Wetting

Sports Improvement

Low Self Esteem

Motivation

Permanent Weight Loss

Increased Confidence

Bad Habits

Reduced Stress or Anxiety

Accelerated Learning and Focus

Improving Memory

Eating Disorder & Pain Control
Debi Johnson is one of the most amazing people I've ever met. I have history with her, and the most amazing time in my life that I felt as if someone actually cared about me. She taught me to love myself and how to treat the one's that I love the right way, She taught me that everything I've endured in my life does not have to be my future. She has taught me to love myself and to love other's with light and love. I recomend that if you're carrying around pain and guilt, and feel like everyday is a torture to get through, and want to wake up tomorrow wake up like you have a beautiful life in front of you that you can't wait to live! Than please know that Debi will guide you to that truth.
Debi's hypnotherapy sessions have been a crucial and *effective* part of assisting me in getting through some difficult times. I'd also like to point out that she is very patient and kind. If you have an issue, I humbly recommend that you give Debi a chance to alleviate it through hypnotherapy.
I have diabetes and when my blood sugar fluctuates, it's in signals to my brain that drive my hunger and change my mood. Hypnotherapy was an excellent solution to reroute and so that I no longer sabotage my healthy routine eating patterns.
Mon-Thu: 10am - 7pm
Fri: 10am - 4pm
Sat & Sun: Closed
Nearby Hypnotherapy in Wichita: