Wichita Hypnotherapy
Wichita Hypnotherapy is one of the best Hypnotherapy in Wichita, KS. Wichita Hypnotherapy is one of the Three Best Rated® Hypnotherapy in Wichita, KS.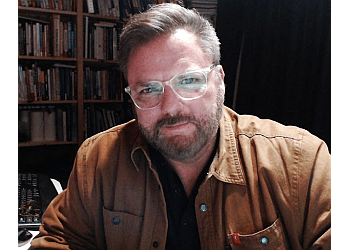 Drew Amend is a clinical hypnotherapist and certified International Association of Counselors and Therapists member. He leads the team at Wichita Hypnotherapy. With over five years of experience, Drew has been dedicated to providing effective hypnotherapy services to clients. They specialize in assisting individuals in overcoming fears and phobias, test anxiety, and social anxiety. The team at Wichita Hypnotherapy is passionate about helping clients achieve profound and accelerated life changes. They utilize the latest techniques of hypnosis, Neuro-Linguistic Programming (NLP), and life coaching to tap into the client's internal resources, enabling significant and transformative shifts. They offer Skype sessions, ensuring convenience and flexibility for clients. Additionally, they provide a free initial consultation, allowing individuals to discuss their needs and goals before committing to the hypnotherapy process. Wichita Hypnotherapy is committed to empowering clients and facilitating life-altering change through hypnosis, NLP, and life coaching.
Text and Social Anxiety

Nail Biting

Confidence

Relationships Issues

Stop Smoking

Weight and Pain Management

Bad Habits

Sports Performance

Hypnosis for Insomnia

Phobias

Habit Control

Stress

Motivation & Depression
If I would of known hypnotherapy was capable of providing me the miraculous experience I had with Drew in just 1 session, I would have literally spent my life savings and flew halfway around the world to work with him. AND this is coming from someone who went into his office fairly skeptical & unsure of exactly how this whole process worked. Drew has been given a gift of working with people in a way that is undeniably unique and profound. He was very easy to talk to, very knowledgeable about his field of work, & humbly went above and beyond what would of been expected of him. He also took the time out of his own life to follow up with me days after my session. If you are questioning whether hypnosis is something you want to try or not, and you live close to the Wichita area, or are able to travel, I can only urge you to not rob yourself of the opportunity of a lifetime to work with this man. I can confidently assure you you will not leave there the same person you were walking in. AND you would have only wished you didn't wait so long.
Drew is a dedicated professional in the field of hypnotherapy. He provided a safe and comfortable environment for our sessions. His manner is caring, gentle, inquisitive, and warm. My sense of him is trustworthy, capable, and authentic. Our sessions were successful for me in reaching a deep state to work on past issues. I look forward to continuing this work with him and highly recommend him.
Drew is an amazing individual, who does a tremendous job at what he does. At just 22 years old he helped open my eyes to how powerful and beautiful are minds are. His method of healing is absolutely natural and absolutely effective. I would give him 10 stars if I could! Highly recommend his assistance, you will NOT regret it.
Mon-Fri: 9am - 5pm
Sat & Sun: Closed
Nearby Hypnotherapy in Wichita: