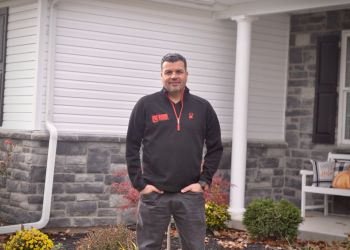 Sting Operation Pest control is a Residential & Commercial Pest Control service in Allentown, CA. They specialize in protecting your home and business against pests so that you can sleep comfortably at night. They offer pest control services for Bed bugs, Rodents, Wasps, and many other problems. They have special Training, experience, and tools to protect against destructive insects, rodents, and birds. They also have programs for all homes, from multi-family housing, condos, apartments, and single-family homes. The company also services office buildings, hotels, restaurants, and other commercial businesses. If you have a pest control problem, either in your home or at the workplace, call Sting Operation Pest Control. Their prices are affordable, and their service is hard to beat. In Sting Operation, Pest control, Monthly, Quarterly & year Round protection is also available.
Specialty:
Ants, Bats, Bedbugs, Birds, Boxelder Bug, Bees, Centipedes, Clover Mites, Cockroaches, Deer Repellent, Fleas, Flies, Meadow Vole, Mice, Rats, Silverfish, Spiders, Squirrel, Stinging Insects, Hornets, Yellow Jackets, Box Elder Bugs & Stink Bug

Serving Locations: Lehigh Valley, Allentown, Bethlehem, Easton, Trexlertown, Alburtis, New Tripoli, Schnecksville, Nazareth, Hellertown, Coopersburg & Center Valley.
Contact:
Working Hours:
TBR® Inspection Report: