Henry Wells, Jr., MD - Wells Plastic Surgery and Skin Care
Henry Wells, Jr., MD - Wells Plastic Surgery and Skin Care is one of the Three Best Rated® Plastic Surgeon in Lexington, KY.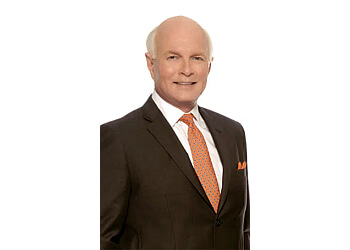 Dr. Henry Wells, a prominent plastic surgeon in Lexington, KY, is widely recognized for his expertise in the field. He holds board certification and is esteemed for his exceptional skills. Dr. Wells earned his medical degree from the University of Kentucky, followed by comprehensive plastic surgery training at the University of Missouri-Columbia, where he also served as an Assistant Professor of Plastic Surgery. He is a distinguished member of prestigious organizations such as the American Society of Plastic Surgery and the American Society of Aesthetic Plastic Surgery. Dr. Henry Wells specializes in facial surgery and mommy makeover procedures, demonstrating his focus on a wide range of plastic and reconstructive surgery. He takes pride in ensuring that his patients achieve natural-looking results, maintaining their unique features and identity following surgery.
Breast Augmentation

Lift and Reduction

Blepharoplasty

Facelift

Rhinoplasty

Otoplasty

Brachioplasty

Abdominoplasty

Liposuction

Lower Body Lift

Mommy Makeover

Medial Thigh and Lip Lifts

Botox

Restylane

Sculptra

Juvéderm

Voluma

Laser Treatments

Earlobe Rejuvenation

Microdermabrasion & Chemical Peels
Dr. Henry Wells preformed my Mommy-Makeover surgery and it was the best decision I ever made!!! Dr. Wells is an OUTSTANDING surgeon with such a caring and loving staff. I am so glad that I decided to go with him and even eight years later, my results are still wonderful. His ability to do the extensive surgery of a tummy tuck and breast reduction/lift and leave hardly any scars demonstrates what an excellent plastic surgeon he is!!!! I also went back two years later and he worked on my chin (basically because I had zero chin line) and once again, his work was wonderful and still, six years later, my chin still looks awesome!!! I would never even consider another plastic surgeon anywhere in the world when I have the very best!!!!
I would highly recommend this office to anyone! I just recently had a tummy tuck/ ab repair done and the whole team was outstanding. Dr. Wells did an amazing job with my surgery and I am beyond pleased with the results. The whole team is super professional and so friendly. They really do make you feel comfortable when you walk in the door. Do yourself a favor and check them out!
Dr Wells is the Best! Wonderful staff~ Caring and knowledgeable. i had a procedure done by Dr. Wells in 2000 and was so pleased that when I decided to have another procedure done I called because I wanted a doctor with experience and one that I could trust ! Very Happy with my results.
Mon-Fri: 8:30am - 5pm
Sat & Sun: Closed
Nearby Plastic Surgeon in Lexington: