Pulmonary and Sleep Consultants of Kansas, LLC
Pulmonary and Sleep Consultants of Kansas, LLC is a highly regarded sleep clinic in Wichita, Kansas. Pulmonary and Sleep Consultants of Kansas, LLC is one of the Three Best Rated® Sleep Clinics in Wichita, KS.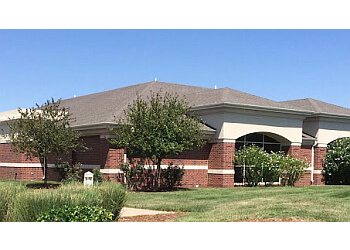 Their team of skilled doctors and medical staff utilizes their vast knowledge, training, and experience to assess individual needs and deliver appropriate treatments. By staying updated on the latest advancements in assessment methods, technologies, and proven treatment approaches, they ensure that patients receive the most effective care on their path to recovery. The clinic was co-founded by Dr. Maged El-Zein in 2011, a distinguished physician with board certifications in internal medicine, pulmonary medicine, critical care medicine, and sleep medicine. Dr. El-Zein earned his medical degree from the American University of Beirut and completed his internship at the same institution.
Obstructive Apnea

Narcolepsy

Periodic Limb Movement Disorder

Circadian Rhythm Sleep Disorders and Walking

Restless Leg Syndrome

Cataplexy

Insomnia

Hypersomnia

Fibromyalgia

Parasomnias

Parasomnias & Nocturnal Bruxism
Juli was the best instructor on my CPAP. I am new to this but had some knowledge from working with my mother. Juli fully explained from start to finish. I have no doubt that I will have full success and great health from today forward. Juli loves her job and patients, it shows in her knowledge, patience, and professionalism. Thank you Juli!
Office staff and providers are always very responsive to concerns and willing to take the time to explain things and make sure we have all the information and supplies needed. Highly recommend.
Very friendly and knowledgeable. Made the tests I had to have seem not so daunting. Everyone there had a great sense of humor. Dr Harding is awesome. Glad I was referred here.
Mon-Fri: 8am - 4:30pm
Sat & Sun: Closed
Nearby Sleep Clinics in Wichita: