Lyndale Animal Hospital
Lyndale Animal Hospital is the premier pet clinic that prioritizes both professionalism and compassion in delivering exceptional veterinary care for your beloved pets. Lyndale Animal Hospital is one of the Three Best Rated® Veterinary Clinics in Minneapolis, MN.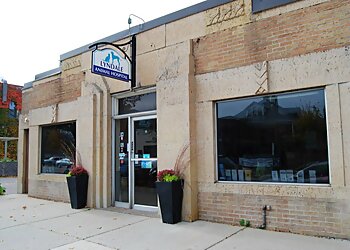 In 2022, Dr. Marie Koppy took over ownership of the practice. With a comprehensive range of services, including preventive health care, surgery, dentistry, internal medicine, and radiology, they ensure your pets receive the highest quality treatment. The clinic is committed to affordability, offering competitive prices for all medical services. They take pride in offering Preventative Healthcare, Diagnostics, Dentistry, and Specialist services tailored to meet the unique needs of each individual pet. Additionally, they provide abundant resources to enhance your understanding of your pet's needs and overall health. To conveniently access your pet's medications and necessities, they have an online pharmacy available. Reach out today to schedule an appointment and provide your pets with the exceptional care they deserve.
Vaccinations Based on Lifestyle and Risk

Blood Work

Fecal Examination

Cytology and Histology

Surgery

Diagnostics

Dentistry

Spays/ Neuters

Dental X-Rays and Tooth Extractions

X-Rays

Parasite Control

Soft Tissue/ Orthopedic Surgeries

Preventative Healthcare

Routine Professional Cleaning & Physical Exams
Every time my dog and I visit here, we're so happy. My dog acts like he's seeing family members when we walk through the door, wagging his tail and jumping all around with his puppy excitement, eager to greet everyone. He loves it and I love it. Everyone is very responsive and so, so kind every time, even if I just need advice on the phone. It really is the best, I'm so happy I found them. My dog is a rescue and super timid/cautious and they make him feel comfortable and they take such great care of him. If you have an animal and you love them, I highly recommend taking them here. :)
The most incredible people! The front desk staff, vet techs, and vets are all amazing. I found Lyndale Animal Hospital after receiving poor treatment for my cat at another vet. At Lyndale Animal Hospital, they listened to all of my concerns and worked hard to make an individual treatment plan for my cat. They even gave advice over the phone if I had questions about my cat's health. I adopted a senior cat with no documentation of medical history, and they did a great job of providing testing and solutions that prioritized her primary health issues. I personally saw Dr. Hansen and I loved every visit. I recently had to put my cat down and all of the staff was so supportive, and took their time to offer me resources on how to make her most comfortable on the day of her passing. I recently received a handwritten note from them in the mail, wishing me the best as I heal from my cat's death. I can not recommend this animal hospital enough.
I have had the toughest moments in this building and some really happy ones too. Staff are really respectful and know how to laugh when my cat is trying to shred them to peices and will help find ways for us to avoid that in the future or any other worry I may have.
Mon-Fri: 8am - 5pm
Sat & Sun: Closed
Nearby Veterinary Clinics in Minneapolis: