Speedway Detail Shop
Speedway Detail Shop is one of the best auto detailing services in Tucson. Speedway Detail Shop is one of the Three Best Rated® Auto Detailing Services in Tucson, AZ.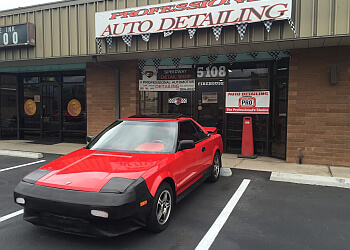 They provide a wide range of services scratch removal, ceramic coat, vacuum, polish wax, and floor mat cleaning. Their team specializes in hand washing. Tyler was very friendly and professional and provided excellent customer service. Speedway Detail Shop staff spend the time to thoroughly detail your vehicle inside and out like it's their own. They use the latest products and high-quality equipment for your car. Speedway Detail Shop provides exceptional work at affordable prices. In addition, they provide same-day service is also available. Speedway Detail Shop provides its clients with a mind-blowing service experience.
Head Light

Interior Carpets

Cleaned and Conditioned the Leather Seats

Engine or Window Cleaning

Scratch Removal

Ceramic Coat

Vacuum

Polish Wax

Carpet Shampoo

Interior/Exterior Detailing & Floor Mat Cleaning
Got my front two seats cleaned because of food stains and sweat stains and they did an awesome job. Good price for the work they did. Even had my car in for an extra hour. Seats turned out great and happy with the service and extra hard work they put in to do the job. Would use again.
Five years ago I had them do my 2005 Lexus inside and out and they did a great job. I had them do this about every year. They've also done our white Prius and most recently in Mar 2023 our white Tesla Y. They always do a great job inside and out.
Tyler was amazing, he went above and beyond on my truck. I will say it was money well spent. I highly recommend this Son and father business to everyone
Mon-Fri: 9am - 5pm
Sat & Sun: Closed
Nearby Auto Detailing Services in Tucson: