Byron Haitas, MD - CENTENNIAL HEART
Byron Haitas, MD - CENTENNIAL HEART is one of the Three Best Rated® Cardiologists in Nashville, TN.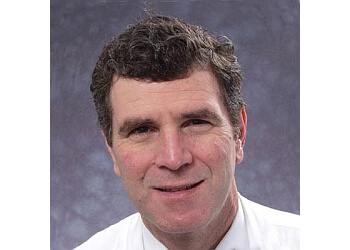 Dr. Byron Haitas is a highly skilled and board-certified cardiologist specializing in interventional cardiology and cardiovascular disease. He graduated with Cum Laude honors from the University of Witwatersrand in Johannesburg. Dr. Haitas completed his internship and residency at Johannesburg Hospital, where he also served as a Registrar in Internal Medicine and Cardiologist. To further enhance his expertise, Dr. Byron Haitas pursued a fellowship in Cardiology at Vanderbilt University Medical Center. Currently, he is affiliated with TriStar Ashland City Medical Center and TriStar Centennial Medical Center, where he delivers comprehensive cardiac care. Dr. Byron has over four decades of experience in the medical field. Dr. Byron Haitas is fluent in English and is committed to providing excellent care to his patients. He is accepting new patients and offers telehealth visits, ensuring convenient access to his services. With his extensive knowledge and dedication to patient well-being, Dr. Haitas strives to deliver exceptional cardiovascular care to all those he serves.
Acute Myocardial Infarction

Arrhythmia

Angina

Aortic Valve Stenosis

Atherosclerosis

Atrial Fibrillation

Cardiomyopathy

Congenital Heart Disease

Hypertension

Pericarditis

Peripheral Artery Disease

Pulmonary Hypertension & Tachycardia
Dr. Haitas is a wonderful specialist! He did not judge me for my concerns but rather listened, truly made me feel comfortable, like talking to a friend who wants to help solve a problem together. He was very analytical and ordered tests to get a good picture of my most important muscle to support circulation (what I was hoping for) because he understood prevention for me is most important. I highly recommend him. "
Bryon Haitas is the BEST cardiologist. He cares for his patients in a very personable and professional manner. His staff is GREAT as well (Ashley, Kelly and the others). The front desk staff is always welcoming. I often times share treats with them to show my appreciation. Thanks Lisa Howard.
Dr hiatus has been my doctor for 20 years. Him and his head nurse Kelly has been great. They have always make time for me. If you know anybody looking for a good cardiologist, Dr. Hyde us is the man. And Kelly his head nurse is great to.
1st Medical Network, AARP, Aetna, Alliant Health Plans, American General, American International Group (AIG), AmeriChoice, Amerigroup (Wellpoint), Anthem, Beech Street (Multiplan), Blue Cross Blue Shield, Buckeye Community Health Plan, CHAMPVA, Cigna, Cigna-HealthSpring, Compassionate Care Network (CCN) & Coventry Health Care
Mon-Fri: 7:30am - 5pm
Sat & Sun: Closed
Nearby Cardiologists in Nashville: