Associates in Pediatric Therapy
Associates in Pediatric Therapy (APT) is a clinical practice specializing in therapeutic services for children with special needs. Associates in Pediatric Therapy is one of the Three Best Rated® Occupational Therapists in Nashville, TN.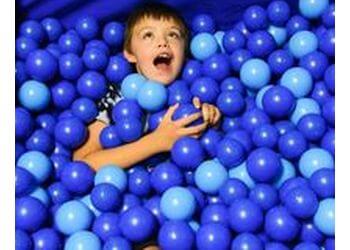 APT places utmost importance on being fully family-focused, ensuring that both patients and employees receive comprehensive support. They offer Teletherapy, which involves delivering Speech Therapy (ST), Physical Therapy (PT), or Occupational Therapy (OT) services remotely using real-time video conferencing software similar to platforms like Skype or Facetime. The therapists at APT are highly skilled, exceptionally talented, and deeply committed to positively impacting their patients' lives. They offer a comprehensive range of pediatric therapy services, including Speech, Occupational, and Physical therapies. These services aim to address any challenges a child may face at school, home, or in various aspects of their life, providing them with the necessary support and guidance. Therapy sessions are conducted in engaging and stimulating locations chosen to appeal to the patients and their families.
Sensory Processing

Evaluations

Assess Receptive

Expressive Language

Articulation

Basic Concepts

Vocabulary

Fine Motor or Pragmatic Language Skills

Autism

Visual Motor/Perceptual and Activities of Daily Living

Reflexes

Swallowing & Difficult Behavior
we have been part of there therapy for awhile now and LOVE them there all so kind and patient and truly get to know you and your kids as friends not as "patients" also did there handwriting group and it was well worth the money learned so much from classes even my son gets excited and all kinds of happy when he gets to go!! this place is A++++ in my book!!
My daughter has autism and she does her speech and other therapies here and she loves it. She started here when she first turned 2 and was almost nonverbal now she can say sentences and tell me what she needs.
Such an awesome staff. My 4 year old is already talking better after only a couple months. I highly recommend!!
Mon-Fri: 8am - 6pm
Sat & Sun: Closed
Nearby Occupational Therapists in Nashville: