Old Pueblo Home Inspection
Old Pueblo Home Inspection is a renowned inspection company in Tucson, AZ. Old Pueblo Home Inspection is one of the Three Best Rated® Home Inspections in Tucson, AZ.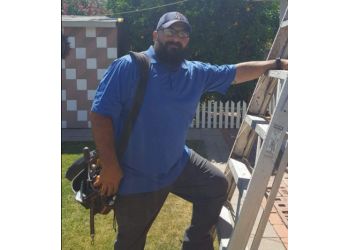 Mr.Joe Destito the Owner and Certified Professional Inspector trained by InterNACHI. He has the knowledge to spot problems with installation, workmanship and Materials that other inspectors miss. Whether the customer is buying or selling the property Old Pueblo will give the customers the peace of mind they deserve to make the right decision for the family's future. He follows the comprehensive Standards of Practice. Following the inspection, the Inspector will compile all the findings in easy-to-read reports, which include detailed descriptions and digital photos of any issues discovered during the course of the inspection. The Inspection report will be emailed within 24 hours of the inspection.
Pool and Spa

New Construction

Drone Roof

Foreclosure

Annual Home Maintenance

Infrared & 11 Month Home Warranty Inspection
Old Pueblo (Joe) did an inspection at a home we are hoping to purchase. His report was thorough, professional and fast! We were concerned that we wouldn't have things completed in time, but Joe came through and not only completed the inspection in a timely fashion, but the follow up report was clear and concise. We followed that up with a conversation where he made a number of recommendations that we felt were very appropriate. We are new to the area and Joe's expertise and local knowledge really helped us with our decisions. We could not be happier with Old Pueblo and recommend them to anyone looking for reliable professional service at a reasonable price and time.
Joe was awesome! He took excellent photos of everything during our home inspection. He was friendly, easy to get ahold of, and he answered every question we had. We're going to set up regular maintenance inspections with Old Pueblo because we liked the experience so much. Definitely go with Old Pueblo.
Joseph was very thorough and very knowledgeable of all the home mechanical components. He even encouraged me to follow and ask questions if I desired. He even instructed me on how the dual zone HVAC system worked. He found some issued that I could not even see at first! Thanks again Joe.
Mon-Fri: 8am - 5pm
Sat & Sun: Closed
Nearby Home Inspections in Tucson: