Kumon Math and Reading Center of Charlotte - Myers Park
Kumon Math and Reading Center of Charlotte-Myers Park is part of the world's largest after-school math and reading program, helping children become self-learners. Kumon Math and Reading Center of Charlotte - Myers Park is one of the Three Best Rated® Tutoring Centers in Charlotte, NC.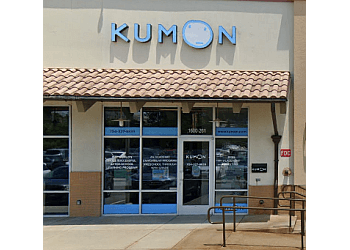 The center aims for all students to progress to studying advanced-level work with strong learning confidence and a tool kit to improve their work skills, learning attitude, and curiosity. 'Kumon Math and Reading Center of Charlotte-Myers Park' offers a unique learning method designed to help each child improve the skills needed to perform. Their students progress at their speed, developing the ability to self-learn, work at pace, have good concentration skills, and correct their work. You can get a free parent orientation and child placement test.
Calculus

Sentence Building

Differential Equations

English

Exponential Function

Reading

Number Writing

Paragraph Build

Subtraction

Integrals

Counting

Multiplication

Division

Graphs

Logarithm

Math

Applications

Summarisation

Trigonometric Functions

Basic Algebra

Fractions & Mental Addition
Highly Recommend. We have two children (8 and 6 yrs old), transitioning from Montessori to more traditional schools, and wanted to help prepare our children for transition. The center has been incredibly helpful allowing us to better understand where our children were academically. We have felt that we have trusted partners at the center, who are great with our children and continue to communicate clearly with us about what is next. We have seen our children increase their skills as well as their stamina. We are very happy customers.
My son has had a fantastic experience at Kumon South Park. It has helped him to stay ahead of the curve in both reading and math in his school work and also to score extremely high in a recent national standardized test in both subjects. The assignments are designed well to build on what preceded it and helps to reinforce good habits and retention. Also, the staff at the Center is very helpful and Ms. Jas is extremely responsive to any questions that I have had throughout his time at Kumon. I would highly recommend Kumon to anyone looking to have their child stay at/ahead of the curve academically.
Cannot say enough wonderful things about Kumon - Myers Park. My children got a solid foundation in both math and reading that fostered a positive attitude about learning. The staff knows how to approach children so they aren't overwhelmed and to feel capable to move forward academically. My kids moved at their own pace and I could not have asked for a better experience. They are amazing!
Per Subject $150 per Month
Enrolling Fee $290
Registration Fee $80
Discount
50% Off registration for ThreeBestRated customers
Mon-Thu: 3pm - 6:30pm
Fri-Sun: Closed
Nearby Tutoring Centers in Charlotte: