Queencoco Driving School LLC
Queencoco Driving School presents dynamic programs designed to deliver top-quality driving instruction while accommodating the busy schedules of their students. Queencoco Driving School LLC is one of the Three Best Rated® Driving Schools in Columbus, OH.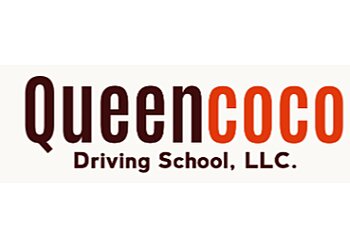 With a profound commitment to promoting road safety, they wholeheartedly dedicate themselves to guiding you on the path to becoming a responsible driver. Queencoco Driving School welcomes both adults and teenagers, offering comprehensive assistance to help you successfully obtain your driver's license. Moreover, they specialize in court-mandated programs, including the Abbreviated Adult Credit course, a two-point remedial credit course, and the 12-point suspension program. To cater to a wide range of learner needs, they provide adult student classes, adult remedial classes, senior driver instruction, and specialized training for individuals driving with disabilities.
Teenagers

Adult

Online

Abbreviated Adult and Remedial Classes & Juvenile Driver Intervention Program
It was a pleasure having Tim as my instructor! He was very patient and did everything to make sure I was prepared for my driving test, and he was very helpful knowing I had anxiety about driving and he jus made the whole process way less stressful so I just wanted to say thank you so much for your service & making sure I was well prepared for the driving exam! I also wanted to inform you all that this is a great place to go to if you want to go and get your drivers license early if you don't live out east and your having problems getting someone to pick you up and drop you off give queencoco driving school a call they provide amazing service!
They were awesome! Great people very encouraging and helpful through out the process! Also was able to get us in fast!
Really great place to learn how to drive. All of the instructors are very helpful and chill. s/o Sam, Frank, and Tim
Teen Driver Training:
Standard Package 1 $420
Standard Package 2 $500
Professional Package $600
Elite Package $720
Abbreviated Adult Training:
Standard Package 1 $125
Standard Package 2 $350
Standard Package 3 $450
Elite Package $720
School Car Rental $90
Non-Qcoco Students $125
Mon-Fri: 8am - 5pm
Sat & Sun: Closed
Other Driving Schools in Columbus: