Sunny's Driving Academy
Sunny's Driving Academy, an esteemed family-owned and operated driving school located in Columbus, OH, is dedicated to fostering the growth of its students both inside and outside the classroom. Sunny's Driving Academy is one of the Three Best Rated® Driving Schools in Columbus, OH.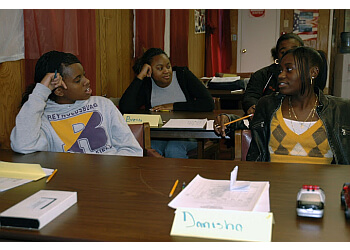 With over two decades of experience, they have successfully guided numerous teenagers and adults in passing their police driving tests and obtaining their driver's licenses. At Sunny's Driving Academy, their instructors provide a unique and enriching educational experience that promotes intellectual development and encourages active participation. Through their unwavering dedication and commitment to meeting the needs of their students, Sunny's Driving Academy stands at the forefront of driver education. They warmly welcome prospective students to visit their facility at any time. Additionally, Sunny's Driving Academy offers convenient pick-up and drop-off services, ensuring a hassle-free learning experience.
Adult Remedial Class

Teens and Adult Course

Online Classes

Abbreviated Adults Training

Teenage BTW

24 Hours of Classroom

8 Hours Behind-the-Wheel Driving Instruction

1 and 2 Hrs of Driving

DMV Road Tests

Private Lessons & and Defensive Classes
Sunny is an expert instructor. He knows how to guide and teach in a way that is easy to learn. Because of his guidance my son was able to master parallel parking with ease. He took the driving test the day after his last lesson with Mr. Sunny and passed! The driving cost at Sunny's is very reasonable in comparison to other driving schools too.
My granddaughter took driving lessons from Sunny's Driver Academy and we were totally satisfied. He was always prompt for the appointments and warm, friendly, and professional. I am sure the additional skills she learned will assure she will have no problems in passing her driver's test
Great instructor, friendly and very informative. Don't judge the place where its located because the teaching is high quality.
Mon-Fri: 1pm - 5pm
Sat & Sun: Closed
Other Driving Schools in Columbus: