MJN and Associates Interiors
MJN and Associates Interiors is a highly regarded interior design firm with a team of skilled professionals dedicated to providing exceptional customer service and a positive, enjoyable design process. MJN and Associates Interiors is one of the Three Best Rated® Interior Designers in Virginia Beach, VA.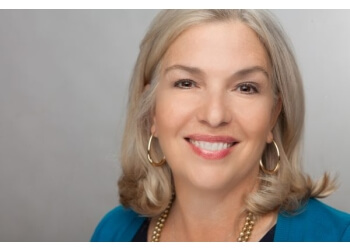 Becca Willison is one of the designers in MJN and Associates Interiors. Specializing in renovation projects, the company offers a range of services, including digitally rendering interiors to help clients envision their space with different window treatments, furnishings, paint, or rugs. They also provide finish and fixture selection for renovation and new construction projects. Serving clients in Virginia Beach and surrounding areas, MJN and Associates Interiors begin the design process with an initial phone conversation to discuss your needs and goals.
Tile

Wood Art

Coverings

Procurement

Upholstery

Re Upholstery

Case Goods

Flooring

Rugs

Carpeting

Tile

WoodArt

Coverings

Blinds

Shades

Shutters

Treatments

Custom Bedding

Pillows

Cushions

Finish

Fix

Wall & Window Treatments
We had a lovely experience working with Michelle at MJN & Associates Interiors. After living in our home for a few years, we had a few areas we just needed to finish. Michelle helped us select some custom window treatments for our kitchen, as well as several new pieces of furniture for our kitchen and master bedroom. She did a great job of incorporating some fresh, new additions into our existing color scheme and decor, and she made the process easy and efficient during a busy time of year (work-wise) for us. Our house finally feels finished (for now, anyway)! We highly recommend Michelle and her team and hope to work with her again.
Working with Michelle on our first design project for our new house was a pleasure! She is experienced, talented, professional, & quickly zeroed in on a design plan that met our needs & budget. Communication was always prompt, clear and she was extremely flexible. She not only provides high quality options but she also designs and oversees entire process, from concept to installation. We are pleased with the results, highly recommend her!
Working with Michelle and her team was an enjoyable and stress free experience. I engaged Michelle for assistance with bringing style and cohesiveness to my living room, office, dining room and master bedroom. Through thoughtful furniture, draperies and custom pillows, my rooms have much more style and flow. I lacked the ideas and know how but Michelle put forth many great ideas and patterns to choose from where I just had to say yes or no. That was exactly what I needed and I am very happy with the end results.
Mon-Fri: 9am - 5pm
Sat & Sun: Closed
Other Interior Designers in Virginia Beach: