Meineke Car Care Center
Meineke Car Care Center is a locally-owned shop in Seattle that has been providing repair and maintenance services since 1972. Meineke Car Care Center is one of the Three Best Rated® Car Repair Shops in Seattle, WA.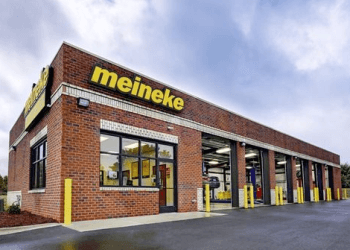 Their team of skilled technicians is capable of handling a wide range of automotive services, including scheduled car maintenance, oil changes, exhaust repairs, brake repairs, and much more. One of the convenient features offered by Meineke Car Care Center is the availability of detailed digital inspection reports and real-time service updates, which can be accessed through your mobile device. In addition, Meineke Car Care Center offers a free tire rotation service, which helps to ensure even wear and prolong the life of your tires. When it comes to financing, Meineke Car Care Center offers exclusive financing options for its customers. They offer free battery checks and brake inspections. This can help make necessary repairs or maintenance more affordable and manageable. Meineke Car Care Center also serves over 900 locations.
DriVeshafts

CV Joints

Auto A/C Service

Tires and Wheels

Steering and Suspension

Batteries

Air Conditioning

Brake Repair

Oil Change Exhaust & Mufflers
My visit to the 4th and holgate Meineke was very good. Although they were not able to fabricate a complete new exhaust system at that location they did a thorough inspection, and sent the results including photos in an app through email. Then when I went to pickup the van he recommended another place to get the work done and didn't charge me anything. I was very impressed, nice job.
Really appreciate the folks that work here, especially the gentleman at the front desk. He's jovial and a great communicator, something that's invaluable to this work. I used to take our vehicle to the dealer but realize it's not only too expensive but also quite impersonal. These guys will take care of your car while being honest with you and won't try to rip you off!
This place is great. Talk with Jeff Mack, he's a trustworthy guy and has a great personality. Straight forward information. I will return for services.
Basic Oil Change - $19.95
Discount
10% Off on Any Synthetic Blend Oil Package - 51% Off for Brake Pads - $20 Off on Full Synthetic Oil Change - $5 Off on Any Services
View Coupon
Mon-Sat: 7:30am - 6pm
Sun: Closed
Nearby Car Repair Shops in Seattle: