A One Driving School
A One Driving School, located in Honolulu, stands out as one of the top Hawaii driving academies, boasting over two decades of industry experience. A One Driving School is one of the Three Best Rated® Driving Schools in Honolulu, HI.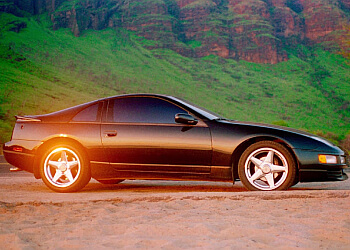 Their primary objective is to assist you in becoming a safe and confident driver while preparing you to pass the road test on your first attempt. Whether in the classroom or behind the wheel, they prioritize delivering high-quality driving education. The school takes pride in its team of patient, friendly, and Hawaii-certified driving instructors who provide thorough and safe driving instructions. A One Driving School offers flexible scheduling options to accommodate your needs and ensure convenience. Additionally, they have Japanese-speaking instructors available for those who prefer instruction in Japanese.
Standard/manual Shift Lessons

Automatic Shift Classes

Safe Instructions

Parking

Traffic

Night

Highway and Defensive Driving Course & Parking Techniques
When I first started lessons I was scared and overwhelmed but when the week past on and I saw improvement on my driving those feelings of scared and overwhelmed faded. Daniel kaimi is a really good teacher he will not give up on you and always give you 100% honesty about how your driving is. If you are reading this and thinking about lessons for you or your kids I suggest Daniel .
Dan did a great job getting my son ready for his driving test. He past at his first try without any issues. Dan's professional approach with calm character is an additional asset. He built a plan based on the needs of the future driver and concentrated on improving the skills and building up his confidence on the road. Thank you for being part of this journey!! Mahalo
Daniel helped me tune up my driving and fix bad habits. I was able to pass the road test and will be a safer driver. He obviously loves what he does and made it fun!
Tue, Wed, Thu, Fri & Sat: 11am - 7pm
Sun & Mon: Closed
Other Driving Schools in Honolulu: