Hawaii Driving Institute
Hawaii Driving Institute, located in the Aiea area, stands as one of the premier driving schools in the region. Hawaii Driving Institute is one of the Three Best Rated® Driving Schools in Honolulu, HI.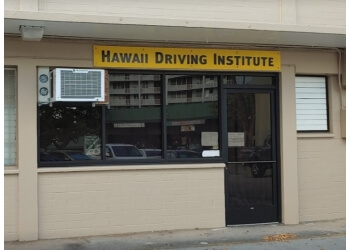 This institute caters to both teenagers and adults seeking to learn how to drive automatic or manual transmission vehicles. All HDI Driver Education Instructors hold certifications from the State of Hawaii Department of Transportation, ensuring their expertise and competence. The institute's primary objective is to educate learners on becoming safe and defensive drivers, prioritizing their safety on the road. Hawaii Driving Institute offers affordable and competitive prices, making their services accessible to all. Classes are available for both new teenage drivers and adults, providing comprehensive instruction for all skill levels. Moreover, they equip learners with essential information on how to approach the road test and guide them through the necessary steps to successfully pass it.
Adult Program & Teen Program
Joshua passed his driver's test... all thanks to you! I believe all new drivers need an instructor like you! You are such a great teacher and genuinely care about your students and the safety of the community! Thank you!
I recommend taking this class, helped me get a perfect score on my roadtest first try! You won't regret it.
Teen Combo #2307 $530
Teen Combo #2308 $530
Classroom & Behind-the-Wheel (BTW) – Driver Ed Program $508.43
(2 hours) $110
10 hours of prepaid lessons $520
Mon-Fri: 7:30am - 7pm
Sat & Sun: 7:30am - 6:30pm
Other Driving Schools in Honolulu: